Currently, I am laying on the floor in our office, browsing Pinterest, while Jon finishes his taxes for the year. Jon doing his taxes = a lot of talking to himself. It's kind of funny to listen to the conversations he has with himself. I also have conversations with myself, but I usually keep them in my head. Sweet Jon just says it right out loud. If I didn't know him and love him, I might think he was crazy.
Anyways, on to more exciting things, like Pinterest and a new color tool from Sherwin-Williams. If you follow me on Pinterest, you might have noticed I've been pinning a few "chipped" photos.
Chip It
is a bookmarklet you add to your tool bar, similar to the Pinterest "Pin It" button. Whenever you see an inspiring, colorful photo on the web, click on the Chip It! button and roll over the image. Voila! You instantly have a color palette using Sherwin-Williams' paint colors. Not only is it fun and addictive, but it's extremely helpful as I decide what colors to paint the office, guest bedrooms, and even our bedroom. If you sync it up with your Facebook account, you can save your chip cards and easily pin them. Here are few of my favorite chip cards: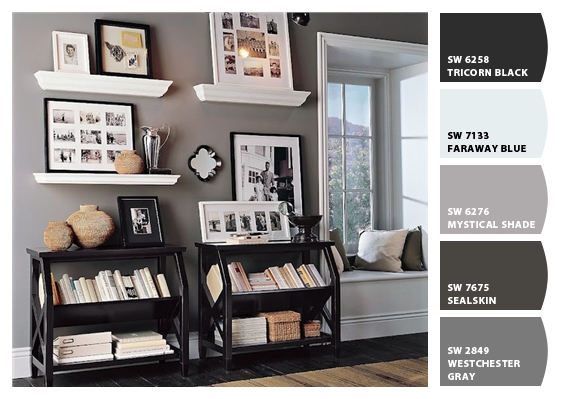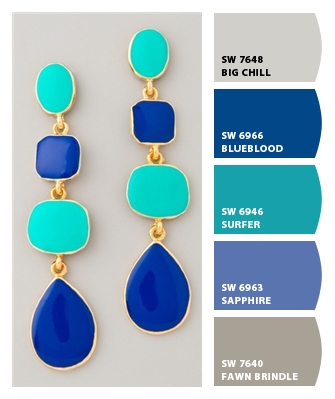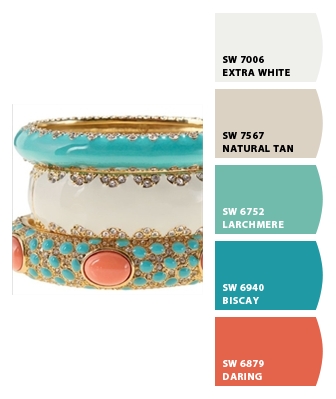 I love that I can find a color palette now for anything online, whether it's an inspiring photo of something in nature, jewelry, or an actual room. Check out
Chip It
and download the bookmarklet. I hope you all have as much fun as I do chipping!!